Social and Emotional Learning
"Social and Emotional Learning is the process through which students acquire and effectively apply the knowledge, attitudes, and skills necessary to understand and manage emotions, set and achieve positive goals, feel and show empathy for others, establish and maintain positive relationships, and make responsible decisions."
Collaborative for Academic, Social, and Emotional Learning (CASEL)
About Social and Emotional Learning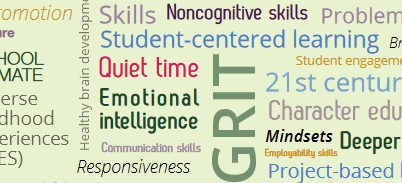 Academics are critical, but so is a child's social and emotional development. Strong academics will always be central in Delaware schools. But in a rapidly changing world, it's becoming increasingly important that young people receive a holistic educational experience that maximizes who they are as individuals—one that instills skills like communication, collaboration, critical thinking, empathy, and creativity. Physical and mental health, nutrition, and exposure to the arts are also huge factors in the development of young people. This is true of all children, and particularly those who come from challenging backgrounds and who have experienced trauma.
This concept of developing "social and emotional learning"—a phrase that's often cross-referenced with "whole child"—is not a new one. Generations of educators have said that the so-called soft skills mentioned above are all important ingredients in child development. Employers are saying the same thing. In Delaware, it's exciting to see a renewed focus and collaboration on social-emotional learning.
Our Research
A Broader Vision of Student Success: Insights and Opportunities for Social and Emotional Learning in Delaware is a new landscape analysis led by Rodel that focuses on explicit and intentional efforts on the part of actors across the education system to incorporate SEL into in-and out-of-school activities. (Read the Executive Summary.)
Additional Research
The following resources combine national and state data and initiatives underway in order to inform ongoing conversations about SEL in Delaware. This list is not comprehensive, and this is not an endorsement of any specific initiatives underway.