Standards and Assessments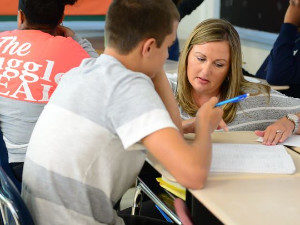 Preparing students for college and career in the 21st century begins with strong standards, curriculum, and assessment of student learning. Recognizing the need to ensure all students are prepared to collaborate and compete globally, Delaware has adopted stronger standards supporting 21st century learning, including the Common Core State Standards (CCSS) in math and English, and the Next Generation Science Standards (NGSS).
We supported the state in learning from the highest performing school systems in the world and their intense focus on preparing students for college and career in the 21st century.
Rodel acted as a partner to develop communications resources that build understanding and support the implementation strong college and career readiness standards.
We also support efforts to ensure state and locally mandated assessments support the teaching and learning process by providing timely, clear, and relevant feedback to students, parents, educators, and policymakers.
Other Standards and Assessment Resources