EARLY LEARNING INVESTMENTS, FOCUS ON EQUITY HIGHLIGHT BUSY FIRST HALF OF LEGISLATIVE SESSION
The 150th General Assembly, comprised of one of the most diverse set of legislators Delaware's ever seen, officially ended its first half last week.
After the dust settled, Rodel's team of experts weighed in on bills and budget lines that impact our public schools.
We worked with a passionate and tireless group of partners on four big priorities this year: improving early learning, expanding postsecondary success, deepening social and emotional supports, and making our school funding system more equitable.
Here's what we're celebrating this week:
Key investments in early learning, including Purchase of Care and STARs quality rating program

And progress toward unified and streamlined governance in early learning

A first step toward equitable funding
State funding for employer engagement and work-based learning opportunities
Funding for student health supports
Any bill that didn't pass last week will carry onto the next legislative session in January 2020. Read below for our take on the educational wins, stalemates, and bills we may see again in January.

Early Learning Takes Center Stage with Key Investments and Sensible Solutions on Governance
Senate Bill 187, introduced by Sen. Nicole Poore and sponsored in the House by Rep. Kim Williams, represents a first step toward unified and streamlined early learning governance in  Delaware. The bill connects the Delaware Stars for Early Success standards with the Office of Child Care Licensing regulations, and removes the Office of Child Care Licensing from the Department of Services for Children, Youth and Their Families and puts it within the Department of Education to facilitate that consistency.
The Vision Coalition of Delaware and other groups continue to advocate for consolidated early learning governance; SB 103 would address one of the group's concerns.
[READ: Vision Coalition letter to governor advocating for consolidated early learning governance]
Perhaps most critically, key investments from Gov. Carney's approved budget will support providers and low-income families.
Early learning advocates saw their efforts making a difference, as the state pumped financial resources into both the STARs program, the Purchase of Care subsidy for low-income families, and other quality early learning programs​.
The Joint Finance Committee ultimately approved a $6.7 million increase in STARs, whose rating system helps codify and incentivize quality in early learning programs, and a boost for Purchase of Care, a state funding stream that helps providers cover tuition costs for low-income families. Until this session, the state hadn't increased its level of funding in years, despite rising costs and inflation. Many providers were faced with difficult choices: do they shoulder an extra financial burden, or turn away families who need the most help? With this increase, Delaware's Purchase of Care is now about 65 percent in-line with the 2018 "market rate" cost of providing quality early learning and care.
[
READ: Childcare Investment Shortage Hurts Parents—And Providers
]
Delaware parents and caregivers–especially the Delaware Readiness Teams–made their voices heard this session, putting pressure on lawmakers for a common kindergarten registration process. Legislation was introduced this session, and will be ready for House action in January, 2020.
With more than 28 different kindergarten registration processes in Delaware, three out of four Delaware caregivers said the kindergarten registration process is "hard" or "extremely hard." SB 150 would set the official recommended kindergarten registration date at least six weeks in advance of the school choice deadline, and would require all kindergarten registration forms to be available online and via paper in English and Spanish.
[
READ: Letters to the Editor: Simplify kindergarten registration
]
Universal Pre-K Gains Steam
Universal pre-K is gaining support in Legislative Hall and the community. It is no longer a matter of "if," but "when" and "how," which is progress to celebrate. Many lawmakers indicated their support for universal pre-K, including those who introduced Senate Bill 173 this session—a bill that will create a Universal Pre-K Consortium to ultimately recommend a comprehensive plan for the implementation of a mixed-delivery, non-compulsory public pre-kindergarten program for all Delaware four-year-olds. The bill passed through the Senate and is ready for action with the House of Representatives again when session resumes in January.
[
READ: Teacher of the Year: All children deserve quality pre-K
]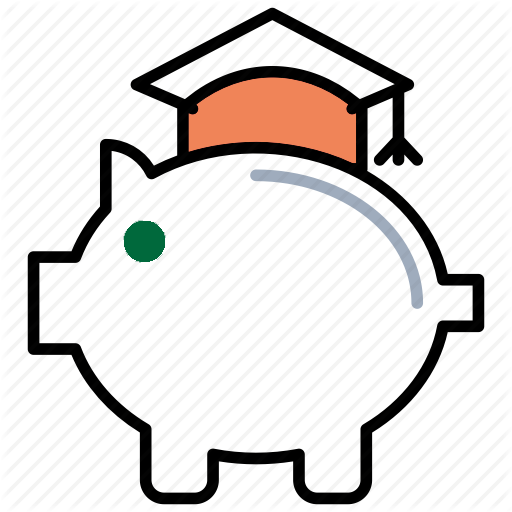 A First Step Toward Equitable Funding
Rodel, and groups like Education Equity Delaware (of which Rodel is a partner) continued to push for legislative solutions to Delaware's 70-year-old school funding system that addresses the unique needs of our children.
The Opportunity Funding initiative, $75 million over three years, includes $20 million this year in per-pupil funding for low-income students and English learners (EL) across all grade levels. This is a good first step toward a most holistic solution where funding follows student needs.
Investments in Pathways Means a More Engaged Local Workforce
To sustain and scale Delaware's fast-growing career pathways efforts, the budget also included a $500,000 investment for supporting employer engagement related to Delaware Pathways.
The funds will be used by the Workforce Development Board with coordination from the Delaware departments of labor and education, to engage employer groups, chambers of commerce, and associations in creating paid work experiences for youth.
[
READ: Delaware is transforming the way it prepares students for careers, and you can help
]
Funding for Student Health Supports
Social, emotional, and health supports got some attention this year, with $350,000 allocated in the budget for school-based health centers for Delaware elementary schools.
Additionally, the Opportunity Funding initiative ($75 million over three years) includes $5 million this year that can be used for a number of supports including mental health services, school psychologists, and reading supports for grades K-5 in 49 high-needs schools statewide.
[READ: Digging Deeper: Options Slim for Student Mental Health Supports]
More Progress for Public Education
These bills passed and await the governor's signature.
SB 148 creates the Redding Consortium for Educational Equity, which replaces the Wilmington Education Improvement Commission (WEIC), and clarifies the group's membership. The related HB 222 allows the State Board of Education to alter boundaries of reorganized school districts based on redistricting recommendations from the Redding Consortium.
SB 166 encourages districts and charters to cooperate to use their transportation dollars more efficiently. And SB 175 provides an extension of sorts to recipients of the SEED scholarship program, allowing students who finish their associate degree early to apply semesters toward a bachelor's degree.
The budget also included investment in yearlong teacher residencies​ geared around keeping quality teachers at high-need schools ($1 million); a high-need educator student loan payment program ($700,000); reading interventionists in high-need elementary schools ($4 million); and math coaches ($1.5 million).
Til Next Time
These bills did not pass this session, but can be revisited in January

HB129 would allow school boards to increase funds for their district both with and without a referendum. It would also provide a window for certain school boards to levy local real estate taxes. Proponents said the costly and divisive referendum process hurts districts, since our funding system doesn't account for inflation.
The FAST program (short for Focus on Alternative Skills Training) would come out of SB 65. The program aims to provide up to $9,000 in tuition for certain credit certificate programs, as set by the Workforce Development Board.
HB 134 would shrink the term of a school board member from five years to three, and create a $100 payment for each school board meeting attended by the Department of Education. The arguments? Longer terms mean more experienced board members, but more turnover could spur more community engagement.
HB 170 looks to shift the age requirement for compulsory school attendance in Delaware from 16 to 18, in an effort to deter dropouts.
HB 238would allow for a bit of flexibility in our "unit count" school funding system. Districts would be able to opt into a "mid-year unit count" if they've been reorganized or experienced enrollment growth after the start of the school year (and after the actual unit count has been certified). It could mean extra funding for teachers and paraprofessionals.