Guest Blog: Education Doesn't Have to be a Political Football
As the temperatures cool and the political season heats up, I'm excited to report that here in Delaware, we are finding some common ground when it comes to advancing our public schools.
As chair of the Vision Coalition of Delaware—a mix of public and private leaders that have been meeting together since 2006—we strive to identify areas where we can agree and advance the ball.
This past June, we had four big priorities, ranging from investments in early learning quality programming, supporting extra funding for kids who need more resources to thrive, ramping up career training for kids and engagement from local employers, to teacher "residencies" that train our next generation of educators.
And to the credit of Gov. John Carney, his administration, our state legislature, and a score of advocates and community members—we've actually made some great progress in 2019.
The state invested heavily in early learning—from the STARs quality rating program to subsidies that help low-income families. Gov. Carney's Opportunity Funding will help districts support English learner and low-income students statewide. And key investments will further work-based learning opportunities, and teacher residency programs.
But our work isn't done yet. This fall, we're looking to move the prickly issue of school funding and dive deeper into how connecting kids to meaningful careers can actually help them become more well-rounded adults.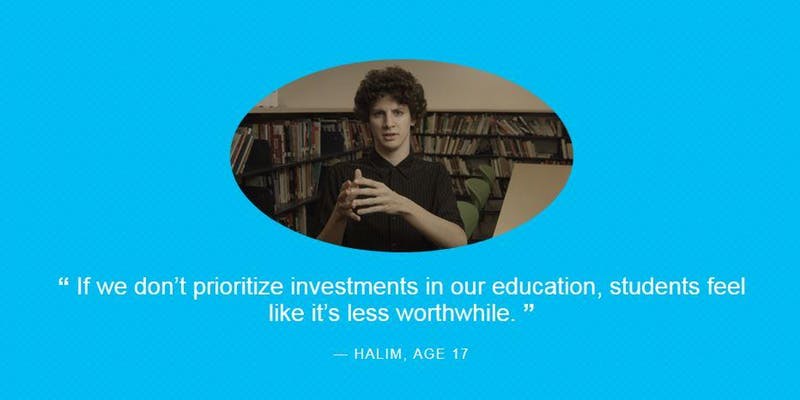 On October 8, in the midst of a lawsuit on the equity of our current school funding system, we will connect Delawareans to some national context and derive lessons from how other states and districts have wrestled with similar education funding challenges. The event is designed to share perspectives on Delaware's current education funding system and identify common priorities among school leaders, advocates, and community and business leaders.
About a month later, on November 12, the Vision Coalition will once again team up with the University of Delaware for its annual conference. It's been four years since the release of our 10-year roadmap, Student Success 2025, and on the brink of a new decade, Delaware is well into its journey. Student Success presented a "vision for the future," an educational landscape that's modern and efficient, where core academic subjects weave together with practical and holistic approaches to student development.
Today that future is here. Educators, families, and community members are increasingly focused on social and emotional skills and attributes that young people need to be successful in life. Career pathways are gearing up over 16,000 young people for the real world with applicable skills, and inspiring partnerships around our state.
Join us in these coming weeks and help us find common ground to build the future our kids deserve.