Teacher Apprenticeships Coming to Delaware
At a Glance...
-Delaware employs a multipronged approach to strengthening its teacher workforce, which now includes teacher apprenticeships.
– A recently introduced bill, HB 138, will codify registered apprenticeships in teaching.
-Like the ones found in traditional trades, teacher apprenticeships are paid opportunities with on-the-job training and mentoring.
-Apprenticeships provide another pathway to certification for candidates, including paraprofessionals.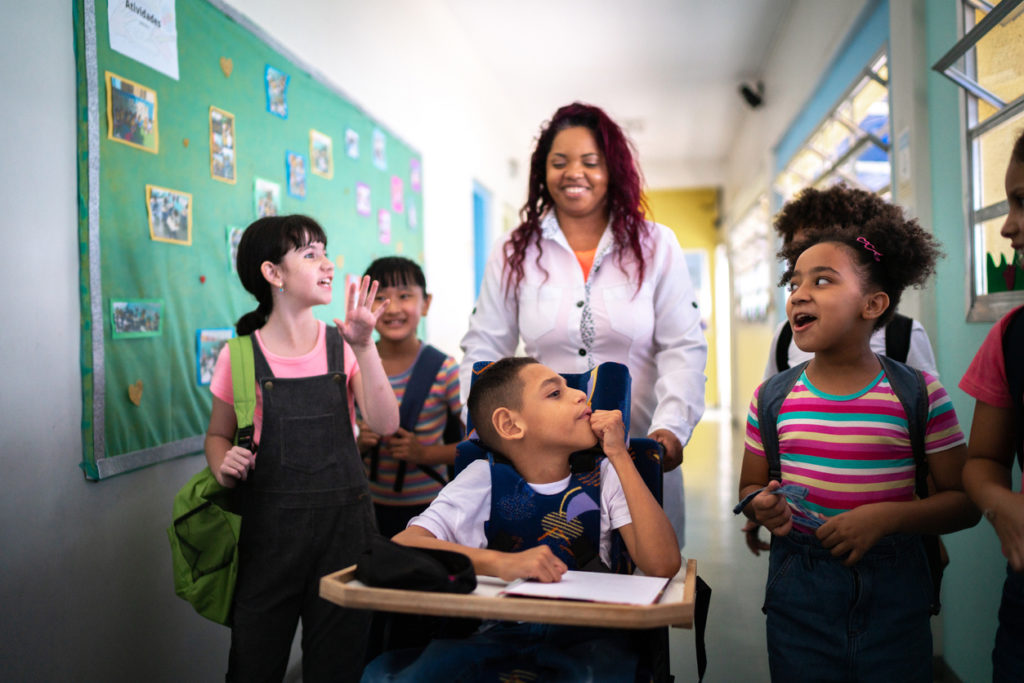 Delaware has a strong, multifaceted strategy in place when it comes to strengthening its educator pipeline. Like other states, Delaware continues to face educator shortages—prompting  the Delaware Workforce Development Board to name teaching "a priority, in-demand occupation." The state has in place some short-term strategies, including a nine-percent salary increase for teachers in next year's budget, and longer-term pipeline development and retention approaches as well. Now, we're adding another approach with teacher apprenticeships.
Delaware's Approach
Districts now begin recruiting their own middle school students into the profession through career exploration models. In high school, almost 3,000 students are enrolled in teacher pathway courses—and their demographics more closely reflect the diversity of our student population, unlike our current breakdown of teacher demographics.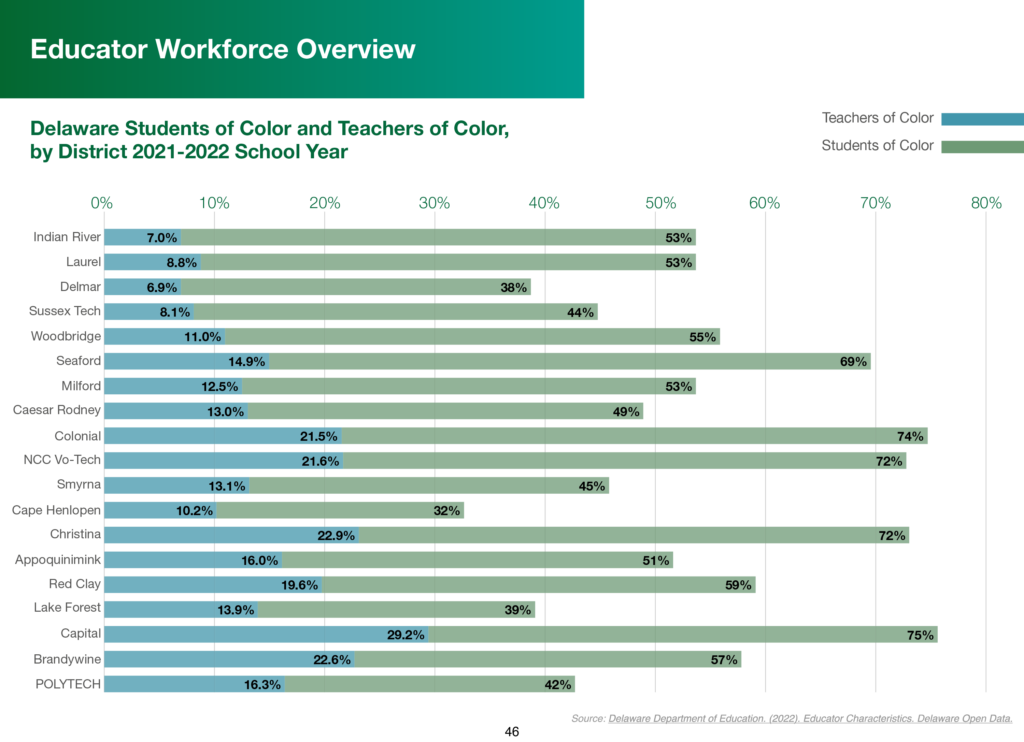 As we've written about previously, our state's year-long teacher residency program has grown from just a few to over 100 residents annually in just a few years, and the General Assembly has codified it and devoted ongoing resources to support residents. Delaware schools are seeing success in their retention because these graduates become fully immersed into the full school year and culture, whereas most student teacher opportunities only last a few months. Last year, the General Assembly codified funding to support "Grow Your Own" initiatives to attract candidates within the school community through improved recruitment, retention, and diversity of educators.
Teacher apprenticeships are another component to Delaware's Grow Your Own approach. A recently introduced bill, HB 138, will codify registered apprenticeships in teaching. The bill is led by all Senate and House Education and Labor committee chairs and members of the Delaware Workforce Development Board.
Why Apprenticeships?
Apprenticeships are a model used in many industries and have proven to be an effective earn-and-learn model for career development that provides on-the-job training and mentoring—as well as "related training and instruction," the professional training required to support career development.
Aspiring educators will find themselves in high-quality, industry-driven pathways that pay them and provide them hands-on work experience. Increased wages as the candidate progress are a foundational agreement in the apprenticeship. Candidates will be required to meet the student teaching and coursework requirements of teacher preparation in Delaware.
In recent years, two states registered teacher apprenticeship programs with the U.S. Department of Labor (Tennessee and West Virginia), and fourteen others developed and registered their state-level apprenticeship programs, which is the approach Delaware is taking.
The Delaware Departments of Education (DDOE) and Labor (DDOL) and the National Grow Your Own Center have been part of planning this work in Delaware and informing the legislation, which was based on other states' models.
Apprenticeship is a great pathway to certification for candidates, including paraprofessionals—and it complements the other strategies we have in place in Delaware.
What's Next?
Rodel is a proud partner in these efforts, supporting districts and charter schools, educator preparation programs, the Delaware Department of Education, and legislators to advance these important initiatives. We look forward to supporting a pilot in the fall in Appoquinimink School District and to working with the DDOE and DDOL to explore how to leverage federal funding to support these initiatives.
Related Topics: apprenticeships, Delaware education, teacher academy, teacher apprenticeships, teacher prep