UPDATED: 9 Questions (and Answers) about Property Reassessment in Delaware
UPDATED: March 22, 2021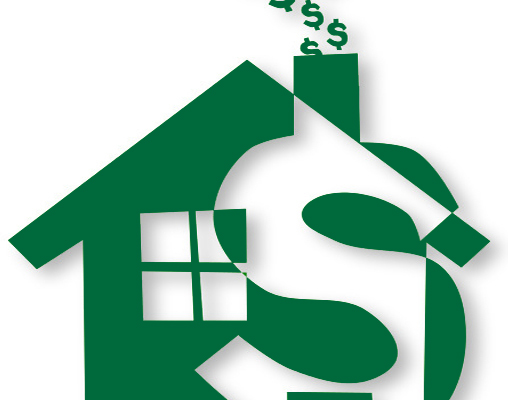 1. What is the status of the "county track" of the Delawareans for Educational Opportunity v. Carney?
As of February 25, Kent county has agreed to full property reassessment by 2024 as part of the funding lawsuit. The Kent County agreement is similar to New Castle County's agreement announced in early February.
Previously, on February 1, 2021, New Castle County has agreed to conduct a reassessment of properties by July 2023. If completed, this would be the first time in 40 years that a reassessment of property for tax purposes would take place in New Castle County. While this is a step in the right direction, much is to be decided like who will conduct the reassessment and who will cover the cost. Governor Carney did not include money for reassessment in his budget proposal for next year. New Castle County sent out a request for proposals and hopes to decide on a vendor by end of May. Sussex County has yet to announce a settlement in the lawsuit.
And, on May 8, 2020, Vice Chancellor Laster ruled that Delaware's property tax system is unconstitutional and called on the plaintiffs and counties to submit a timetable to the court for the next phase of the court case–remedying the problem. In his opinion, Laster wrote: "The effects of the pandemic likely will introduce additional and significant considerations for the remedial calculus, particularly regarding the timing of a remedy." Penalties for not paying property taxes are currently suspended under the Governor's emergency order in response to the coronavirus pandemic.
2. What case is being made in the lawsuit about property reassessment in Delaware?
"The state has designed a school funding system that relies in part on local taxes, but it limits the ability of school districts to raise sufficient local funds by disregarding the lack of a regular property reassessment. This means that local education taxes are based on property values determined as if it were still 1986 in Kent County and earlier in the other counties. Because school taxes do not accurately reflect current property values and are locked in at artificially low levels, local districts must regularly expend time and resources asking district residents to approve an increase in the tax rate, just to keep up with inflation and expanding enrollment."
Excerpt from ACLU Delaware School Funding Complaint Summary, 1/12/2018
3. What does property reassessment have to do with education?
About 27 percent of all public education funding in Delaware comes from property taxes. Three-quarters of those property taxes collected go directly to districts, which have the flexibility to spend these dollars on new buildings, teachers, and educational materials. Many of these resources are used to keep up with increasing enrollment and costs of operations, salaries, and programs.
Property taxes are levied based on a percentage of the most recently assessed value of the property.
4. What is the impact of outdated property reassessments?
Property values—including home prices—are obviously not static. We know that market values can fluctuate widely over time. Without regular reassessments, the burden of taxation may be unequally distributed.
For example, in Sussex County, property taxes haven't been reassessed since 1974. At that time Seaford had significant industry and some wealth, while the beaches were not the destination they are today. The unevenness hits taxpayers and schools alike.
As it relates to education, Judge Laster's May 8, 2020 ruling adds:
Inability to keep up with inflation: "The counties' failure to update their assessments to reflect present fair market value means that year after year, the value of a school district's tax base remains flat. The amount of money that the static tax base generates at the prevailing tax rate likewise remains flat. The cost of running a school district, however, does not remain flat." Each year, inflation erodes the purchasing power of the school district's budget, requiring more dollars to achieve the same results. Even if a school district did not introduce any new initiatives and just maintained the status quo, the absence of regular and systematic assessments inevitably generates a funding gap"
Increased need for referenda: "By not assessing properties at their present fair market values, the counties force school districts to call referendums more often….. The burden of calling referendums is not trivial. School districts, school personnel, and parent volunteers must devote time and effort to pursuing referendums that they otherwise could devote to educational purposes
Negative impact on Equalization Funding: "The counties' failure to assess property at its present fair market value thus deprives school districts of their fair share of Equalization Funding. The Equalization Committee concluded that accurate property assessments were necessary to "provide more reliable data on a district[']s wealth, ensure equity among taxpayers, and allow for the equalization model to function as intended."
5. When were the most recent property reassessments in Delaware?
6. What is the law regarding property reassessment?
State law requires that tax assessments be based on the actual value of property and charges the counties with inspecting property to adjust valuation. (Delaware Code Title 9, Chapter 83), but there is no state policy in Delaware establishing how often reassessments must take place.
7. How do we compare nationally?
As of 2010, Delaware was one of nine states that did not have state provisions for when reassessments take place. Most states follow an annual to five-year schedule.
8. What solutions has been proposed in Delaware?
Many groups in Delaware over the years have proposed rolling statewide reassessments, such as the Vision Coalition, Wilmington Education Improvement Commission, and LEAD Committee.
The Fair and Efficient Funding core area of Student Success 2025 says:
The 2008 Legislative Task Force on Property Tax Reassessment put forward detailed recommendations for how to implement consistent, rolling reassessment. They recommend a 10 percent cap on annual revenue increases that is consistent with the current language in Title 14 of the Delaware Code.
9. What have been the barriers to change?
Political will has been cited throughout the years as a barrier. With updated, accurate property tax rates, some homeowners could wind up paying more—though others could pay less or experience no change—and few politicians want to be on the hook for raising their constituents' taxes.
Additionally, the cost associated with training and manpower needed to reassess properties could land anywhere between $20 million to $40 million according to a 2007 New Journal article.
However, in other states, legal action has successfully catalyzed change.
For more information:
Related Topics: ACLU, Delaware, Education, equity, lawsuit, property reassessment, taxes