Delaware Parents on COVID-19: Remote Learning has Been Stressful and Worries about Return to Classrooms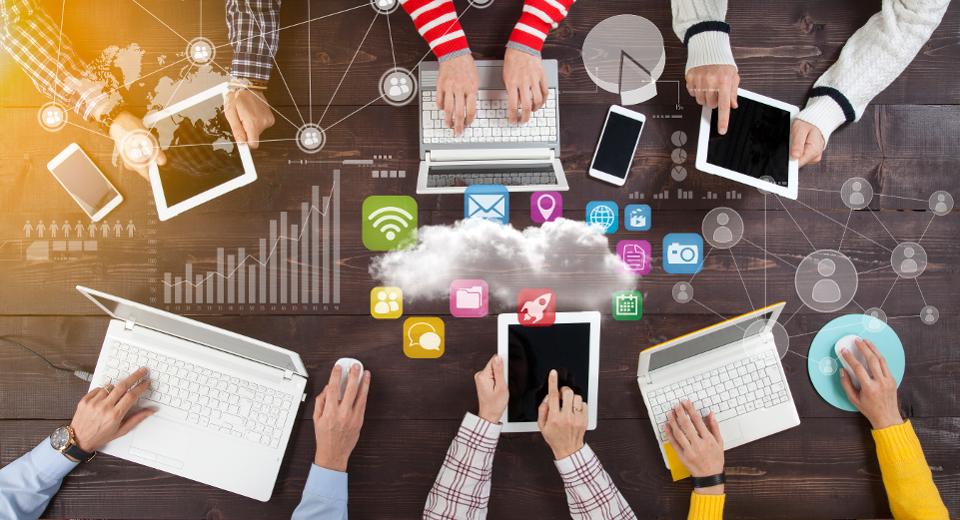 As Delaware and the nation inch closer to back-to-school time, local parents say they're concerned for the health and safety of their children due to the COVID-19 pandemic.
In a survey conducted by Rodel and the Delaware Readiness Teams, more than 1,000 Delaware parents shared their thoughts on COVID-19, including appraisals of the just-concluded spring semester, as well as their concerns about returning to classrooms in the fall. Parents weighed in on topics ranging from childcare to health screenings to economic stress.
This summer, working groups convened by Governor John Carney and Secretary of Education Susan Bunting will release recommendations for reopening of Delaware schools in remote, in-person, or hybrid formats. Parents, meanwhile, said some of their biggest concerns for back-to-school include potential exposure to COVID-19, children grappling with guidelines for social distancing and masks, a lack of socialization for children, as well as balancing work and childcare responsibilities.
When asked what measures would make them feel more comfortable before sending their child(ren) to childcare, camp, or school, Delaware parents selected:
Alerts for positive COVID-19 cases (85%)
Daily cleaning routines (84%)
Limiting group/classroom size (71%)
Temperature checks and screenings (67%)
Publicly available plans for instruction and services (54%)
Educator trainings and supports (52%)
Changes in transportation (20%)
Click here to explore the full results
"These are challenging times for parents," said Diane Frentzel, director of the Delaware Readiness Teams. "And they show how pivotal our childcare community really is for families' everyday lives. Hopefully schools and child care providers can use their perspectives to shape solutions to meet families' needs."
COVID-19, which forced Delaware to close its school buildings in March, has already left a stressful and disruptive spring semester in its wake.
An overwhelming 99 percent of survey respondents said that life changes brought about by COVID-19 have been very disruptive or somewhat disruptive to their family routine. Eighty-four percent said their stress levels were either somewhat or much higher than usual—with some calling the impacts on their family "severe."
COVID-19 also caused economic hardships for families: 33 percent reported they or someone in their households have been working less or been laid-off or furloughed. Respondents who are considered essential workers reported being twice as likely to need help with food or housing.
Only three out of 10 parents agreed or strongly agreed that their child(ren) "received appropriate and sufficient specialized needs or accommodations" during the spring semester, which was conducted remotely. Several parents shared that standards for learning and expectations have been lowered. Others shared technical challenges with remote learning, and some wished for more interactive or "live" learning opportunities for kids.
"As a parent of a public school kid and a former teacher that works with a lot of educators, I know this hasn't been easy," said Paul Herdman, president and CEO of Rodel. "I've talked to teachers who were working 12-hour days retooling their content for a remote environment and tracking down kids to customize their support on top of helping their own kids get logged on. Folks are working hard, but what I hear most from parents is the fear of the unknown. Because frankly, no one has the answers yet."
The coronavirus crisis has significantly changed parents' childcare arrangements and other parenting duties.
Nearly half of survey respondents said they helped children learn while they worked, while other juggled babysitters or family members.
"Childcare is truly an employer and employee issue," said Michael Quaranta, president of the Delaware State Chamber of Commerce, which collaborated with the U.S. Chamber of Commerce Foundation to learn more about childcare needs of employees during COVID-19. "It's a community development issue, it's an equity issue—and moving forward, it's an area where Delaware really needs to focus its energy."
When asked about the potential impact if childcare providers do not reopen when parents are expected back at work, many respondents said they would have to quit their jobs or take a leave of absence.
If there is a silver lining, parents are much more likely to be engaged in their children's learning and demand more for their schools in the fall, with more than 70 percent indicating they will:
Get a better understanding of what my child is expected to learn at his/her new grade level
Find more time to talk to my children about their everyday assignments
Seek a better understanding of where my child is academically
Talk to the teacher about what I noticed regarding my child's learning/schoolwork during the school closure
Develop a stronger relationship with my child's teacher(s) than I've had in the past
While parents want children to return to school for socialization, education, and childcare (so they can work), there are major concerns about health and safety—especially for young children and those with disabilities. Some parents zeroed in on their children's transition into kindergarten as a major concern.
As part of Delaware's official framework for reopening schools, school districts and charters must each make plans for the fall school year, including contingencies for various scenarios that could unfold due to the increased spread of COVID-19. Many districts are conducting surveys of their own parents and families.
In late June, the American Academy of Pediatrics updated its guidance on school reopenings, "strongly" advocating "that all policy considerations for the coming school year should start with a goal of having students physically present in school." The AAP cites the "fundamental role of schools in providing academic instruction, social and emotional skills, safety, nutrition, physical activity, and mental health therapy" in its recommendation.
About the survey. Just over 1,000 Delaware parents of children 0-21 responded, with most (60 percent) having young children under the age of five. Twenty percent reported having a child with special needs. The survey was conducted online between May 26 and June 22.
Data collected will be shared with state leaders, including but not exclusive to, the Delaware Department of Education, its Reopening Schools Task Force, Resurgence Advisory committee, as well as district and charter leaders, legislators, and the Delaware Early Childhood Council.
BY THE NUMBERS
60% of families have missed health checkups, medical services, medications, or home visiting services either for the parent, child or both

Parents of students with disabilities were more than 50% more likely to report that their child(ren) missed these services

60% of respondents reported having 3 weeks or less paid leave
60% have had no time off from their employer to care for their family during COVID-19
68% of parents want to know what material their child is missing at the end of this year and how their school plans to make up that material.
Only 3 out of 10 parents agree or strongly agree that their child(ren) have received appropriate and sufficient specialized needs or accommodations.
When responding to what accommodations would be helpful to support their child's development at home going forward, 74% of parents said providing resources to support child development and learning.
Click here to explore the full results
Related Topics: covid-19, Delaware, Delaware education, parents, reopening, schools, teachers