Meet Leeann Wallett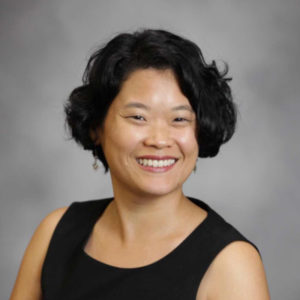 Hello! My name is Leeann Wallett and I am thrilled to join the Rodel team as the communications and media specialist.
My passion for education stems from my childhood and the comprehensive in- and out-of-school opportunities that were part of my public school education. From playing cello in orchestra to field trips to Chicago to visit the Field Museum, I made many fond memories through adolescence. These rich cultural experiences, in tandem with a rigorous public school education, is something that I want to provide for the next generation, which includes my son.
With a background in strategic communications and marketing, I have extensive experience supporting organizations and businesses, including two nonprofit museums, a state arts agency, a bilingual charter school, and a private commercial real estate firm.
In college, I was the communications intern at a local charter school, which provided affordable, high-quality bilingual education to children from birth to five. About 75 percent of students are Latino, 85 percent are English learners, and 90 percent qualify for free or reduced lunch. This internship gave me a deep appreciation to nonprofit work and the understanding that high-quality education should be a fundamental right for all children.
Prior to joining Rodel, I was the program officer for communications and marketing for the Delaware Division of the Arts, a branch of the Delaware Department of State, dedicated to cultivating and supporting the arts to enhance the quality of life for all Delawareans. In that role, I managed communication, marketing and advertising strategies for the Division to promote Delaware-based arts and cultural activities, grants and programs, over multiple channels—owned, paid, and earned.
I remain active in the Wilmington community, serving as an executive board member for both the inWilmington marketing campaign, and Great Dames, a nonprofit dedicated to funding initiatives that support women and girls.
I have a Bachelor of Arts degree in foreign language and communications from American University and a Masters of Management in international arts management through a joint degree with Southern Methodist University, HEC Montreal, and SDA Bocconi.
Outside of work, I enjoy playing ultimate Frisbee, hiking and spending time outdoors with my son and husband. I also love to hand embroider, craft using felt, cook exotic dishes, and bake copious amounts of sweets.
Related Topics: communications, leeann wallett, marketing