Parent Advocacy Leads to New, More Accessible Online Kindergarten Registration System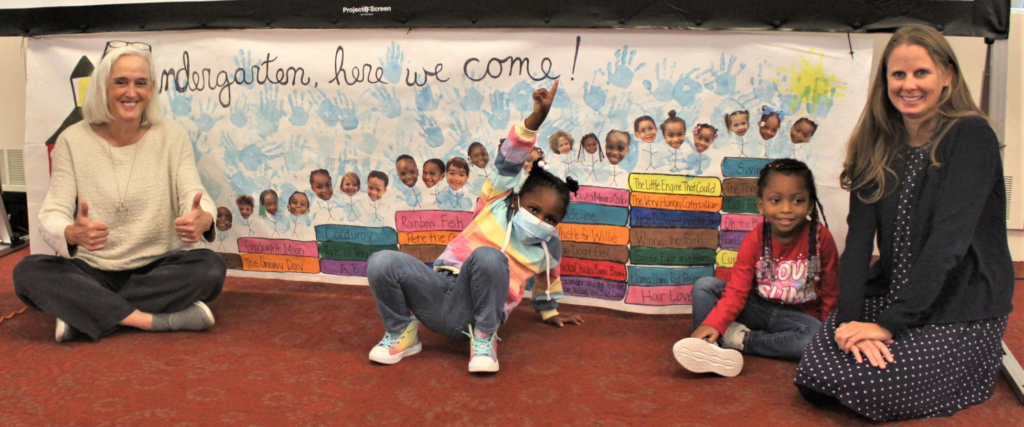 It was no secret that Delaware's old kindergarten registration process was inaccessible to many families, but the new online kindergarten registration system aims to change that. Gov. John Carney, First Lady Tracey Quillen Carney, the Delaware Department of Education, and the Delaware Readiness Teams, in early October launched the new, uniform, online kindergarten registration system. 
First Lady Carney hosted three demonstrations of the new online system across three of Delaware's libraries: Seaford Library, Harrington Library, and Wilmington Library.  
"I've been the honorary chair of the Kindergarten Registration Campaign for the past six years for two reasons," said First Lady Carney in a release. "One, it makes sense for everyone — the families, the schools, and, most important, the students. And two, 25 years ago, I flunked kindergarten registration—I couldn't figure out our system here in Delaware. The new universal, online system is so much more family-friendly; it's more equitable; and it's more likely to get kids signed up early, which helps the students, families, and schools prepare more effectively for the coming year." 
Check out Gov. Carney's official release from the event. 
The Delaware Readiness Teams had long sowed the seeds of a new and more accessible online kindergarten registration system. Since 2018, they collected survey feedback from parents of all backgrounds about the challenges they face registering their children for school. Their survey found that that 76 percent of English-speaking parents described the kindergarten registration process as hard or extremely hard to navigate, while 98 percent of Spanish speaking families reported the process was hard or extremely hard. Their advocacy efforts lead to Delaware Department of Education to creating the online system thanks to Senate Bill 82, which passed last year.  
"The Delaware Readiness Teams are committed to supporting families through the registration process," said Delaware Readiness Teams program manager Diane Frentzel, "we have created Kindergarten Registration Information Packets to support families as they register for school. Packets are available at all libraries throughout the state. Transitioning into Kindergarten is a big milestone for children and their families. This universal registration system will make the registration process easier so we can focus on connecting families to resources that will prepare children for the transition." 
Prior to this, kindergarten registration was unorganized and difficult. Each district and charter had a different process and criteria for collecting data, so all had different sources of information, varying timelines, and different forms that were burdensome and confusing to many families. If families wanted to participate in choice, they had to sort through all of Delaware's districts' and schools' different registration deadlines. Children's learning was often affected because schools didn't have accurate Intel on their incoming students, so teachers and students alike would struggle to adjust to their school's settings. Kindergartners who registered late would miss valuable learning time, and one in ten kindergarten students would miss nearly a month of school each year.  
The new registration system aims to:  
Simplify the process for families year after year through an auto-saving feature that saves all their personal information

 

Be a consistent and accessible process throughout libraries and schools 24/7, enable public schools to engage with families and plan for the school year

 

Allow for a more inclusive registration process by offering the registration forms in multiple languages. 

 
Secretary of Education Dr. Mark Holodick affirmed, "We're excited this site will make it easier by providing a consistent statewide process. We also hope it will remove barriers some may have, such as transportation and/or getting to a school office during a week day." 
Related Topics: DDOE, Delaware education, delaware schools, early childhood education, learning