New Year Welcomes Delaware Schools with Staffing Concerns, Teacher Burnout, and COVID Spikes
At a Glance...
-Schools continue to grapple with staffing shortages as coronavirus cases spike locally and nationally.
-While schools turn to everyone from parents and specialists to the National Guard to fill gaps, some big-picture options for improving the teacher pipeline are emerging.
-Statewide solutions might include incentivizing substitute teachers with better pay and training.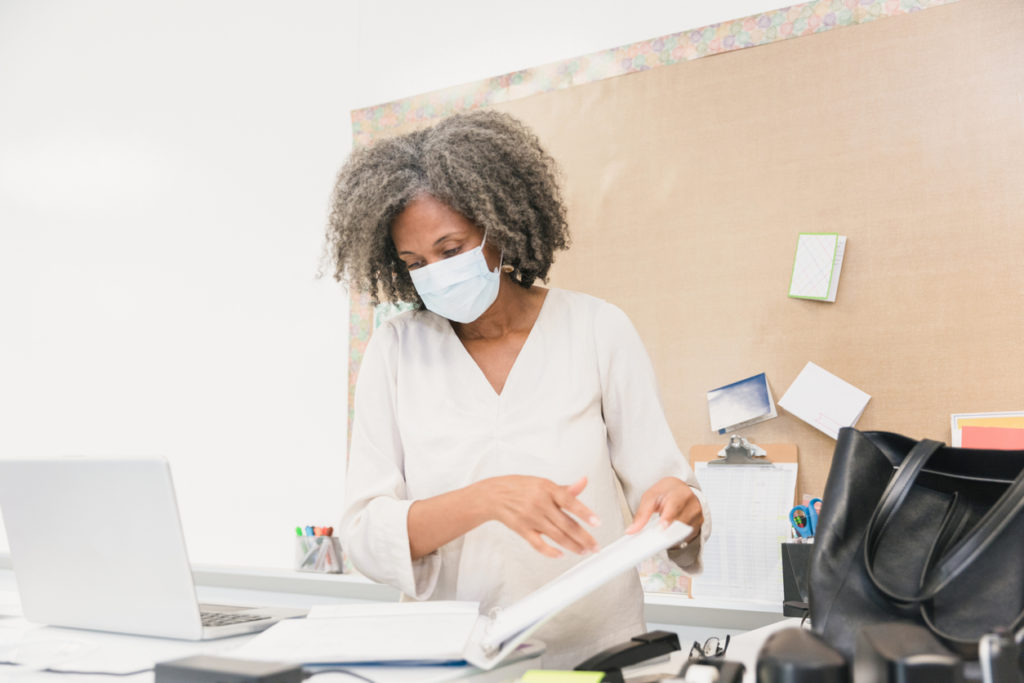 As the winter holidays recede, for many of our teachers, it already feels like June. Despite hopes that this school year would usher a return back to normal, we know that it's been anything but that. Masks are still on. Staff shortages and burnout are real. Working to support kids, families, and communities where they need to be—academically, mentally, and emotionally—can be draining. And it's been non-stop since the first day of school.
As the year's first snowstorm this month met with "potential operational concerns" from districts like Brandywine, shifts to virtual learning at Capital, bus driver issues at Appoquinimink and others—a looming crisis felt closer than ever.
We face a short- and long-term crisis of ensuring that COVID does not set back the potential of an entire generation of children, which is why we must focus on providing support now to get through the immediate recruitment and retention crisis. Rodel is committed to working on long-term systemic educator pipeline issues to support teachers and students. We are proud to support the work of our higher education and district partners in strengthen the pathway to become a teacher. This includes the pilot of a new, high-quality curriculum in our high school Teacher Academy pathway, supporting the creation of professional networks for aspiring teachers at each of Delaware's teacher preparation programs, and continuing to improve and grow teacher residency programs across the state.
We know this work will not fix the here-and-now problem of burnout during COVID, which is why we will continue to work with partners in the legislature, the Delaware Department of Education (DDOE), districts, and institutions of higher education to bringing more funding and resources to support teachers and staff.
But what about the immediate crisis?
Urgency is catching on nationwide, where states and districts are scrambling to place educators inside classrooms. California is offering higher pay for substitutes and paid professional development. Some states are offering $2,000 signing bonuses for new educators, while others are eliminating barriers like application fees.
In Delaware, schools like Eastside Charter School are offering parents cash to drive students to school to help combat a bus driver shortage. Other schools have turned to specialists (e.g. reading specialists) to serve as substitutes, or asking teachers to cover each other's classes.
Other solutions proposed include finding additional funding to support long-term substitutes in full-time positions, with benefits, or creating incentives for substitutes, like increased pay for committing to longer timeframes.
Some policy changes could include potential emergency regulations, such as:
Allowing student teachers to serve as teachers of record on an emergency certification, similar to ARTC candidates.
Accept other states' specialist certifications using reciprocity (a strategy Delaware has used for teachers).
Shorten the "substantial break in service" for retirees (currently six months) statute to allow more to return to the classroom—at least on a temporary basis. *UPDATE* Governor Carney's January 3 State of Emergency announcement shortened the separation requirement for retirees from six months to one month, which immediately makes 200 more people eligible to be a substitute. Their earnings will not count toward a pension cap.
Related Topics: bus drivers, delaware schools, Delaware teachers, Education, teacher crisis, teacher shortage