Federal Dollars Could Mean Big Opportunities to Support Students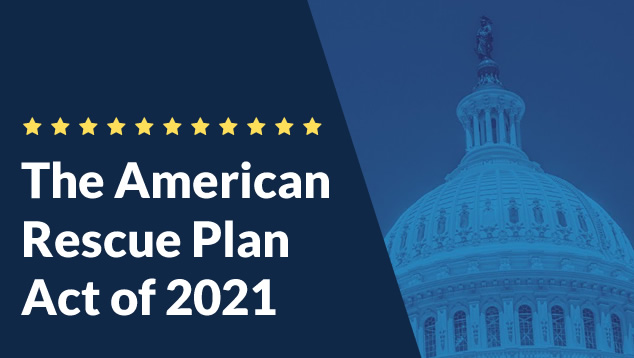 Updated: June 28, 2021
Since March, we've kept you up-to-date on the many moving components of the last three federal stimulus packages. As you recall, the federal government has provided three different stimulus packages in the last calendar year, each including more money for education than the next to combat the devastating effects of the COVID-19 pandemic. (Here were a few stimulus "Big Ideas" from our CEO, Paul Herdman.)  
The most recent package, President Joe Biden's $1.9 trillion American Rescue Plan Act (ARPA), provides $350 billion for states, local governments, territories and tribal governments (with around $123 billion earmarked for K-12 schools). The legislation also includes funding that extends to other branches of education, like colleges and universities, transit agencies, housing aid, child care providers and food assistance. 
With that in mind, we assembled the below table to show funds that Delaware government agencies can use for education. K-12 education and early learning both have their own pots of funding, but other funding streams can be used for education-adjacent purposes. Our list is not exhaustive. Given the procedural nature of the varying funds, grants, and allocations, it's difficult to get a read on the total amount of federal funding Delaware is receiving.  
A few other important notes to remember: 
Processes vary

: some money has to be applied for, whereas some (such as the case for ESSER) is allocated based on federal guidance.

 

Each stream of funding has its own 

allowable uses.

 

These federal injections represent 

one-time funding

; it is important to be strategic about how we plan to utilize the dollars.

 

Timelines vary: 

Most of the funds must be spent or obligated over the next few years, but dates vary.

 

Governor John Carney appointed Department of Correction Commissioner Claire DeMatteis

 as a Special Assistant

 to oversee the m

anagement of

 

Delaware's share of federal stimulus dollars.

 

The Delaware Department of Education built a 

website for ESSER

 to show 

allocations, state, and local district and charter plans.

 Local education agencies (districts and charters) are 

required to submit spending plans

 in order to receive the full allocation of money.

 
*Click here to download table as a high-quality PDF. 
*To see district and charter school allocations, visit the Delaware Department of Education's ESSER webpage. 
Note: This table will be updated as more information becomes available. It is not inclusive of all funds or allocations available to Delaware.  
References and Resources 
Related Topics: american rescue act plan, cares act, Delaware education, delaware schools, federal stimulus, joe biden